Looking east towards Cheyenne Mt.
This photo looks to the East, slightly south of the previous one. The mountain in the center background is Cheyenne Mt. Mt Rosa is the peak on the right. The bare spot on the small hill in the bottom center of the photo is where I stopped to eat my snack (2 Pop-tarts) at about 9am, 2 1/2 hours into my hike. It took me 2 1/2 more hours to reach the point from which I took the picture.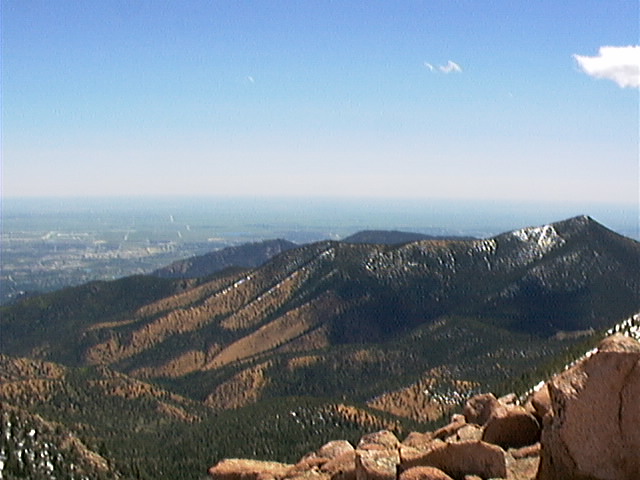 ---
Part of David T. Pierson's website. Contact me at <dtp@mindstory.com>. This page was last modified on 3/5/2000; 10:32:29 PM.