Looking east towards N Cheyenne Canyon
The photo below shows the route that I took to get to the point from which the photo was taken, essentially the top of my climb. In the center of the photo is the outlet of the canyon, in the Helen Hunt Falls vicinity. I parked at the lot where Gold Camp Road meets High Drive. From there I walked to the North Cheyenne Canyon Trailhead, which is about a 3/4 mile up Gold Camp. I then followed the canyon almost the entire way. In the photo, the canyon cuts diagonally towards the lower right.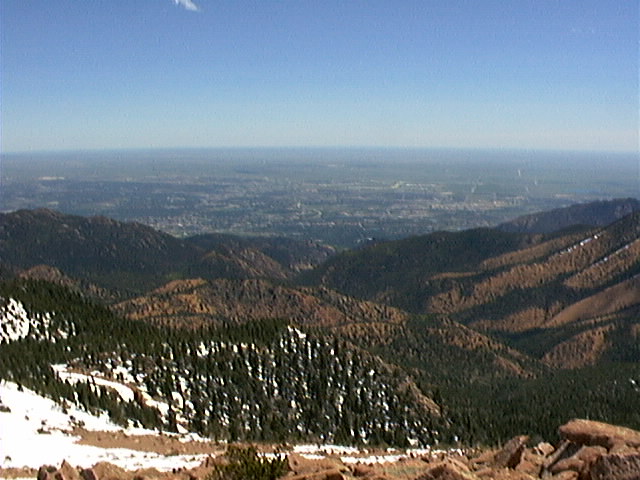 ---
Part of David T. Pierson's website. Contact me at <dtp@mindstory.com>. This page was last modified on 3/5/2000; 10:32:26 PM.